Tommy, my son, had a dream. To go to a Pittsburgh Penguins game for his Bar Mitzvah. He is a CRAZY Pittsburgh Penguins fan and his idol is its captain, Sidney Crosby. This is a long trip from his current home, in Israel – over 20 hours each way. Nevertheless, we're making it happen!!!! And it begins tomorrow!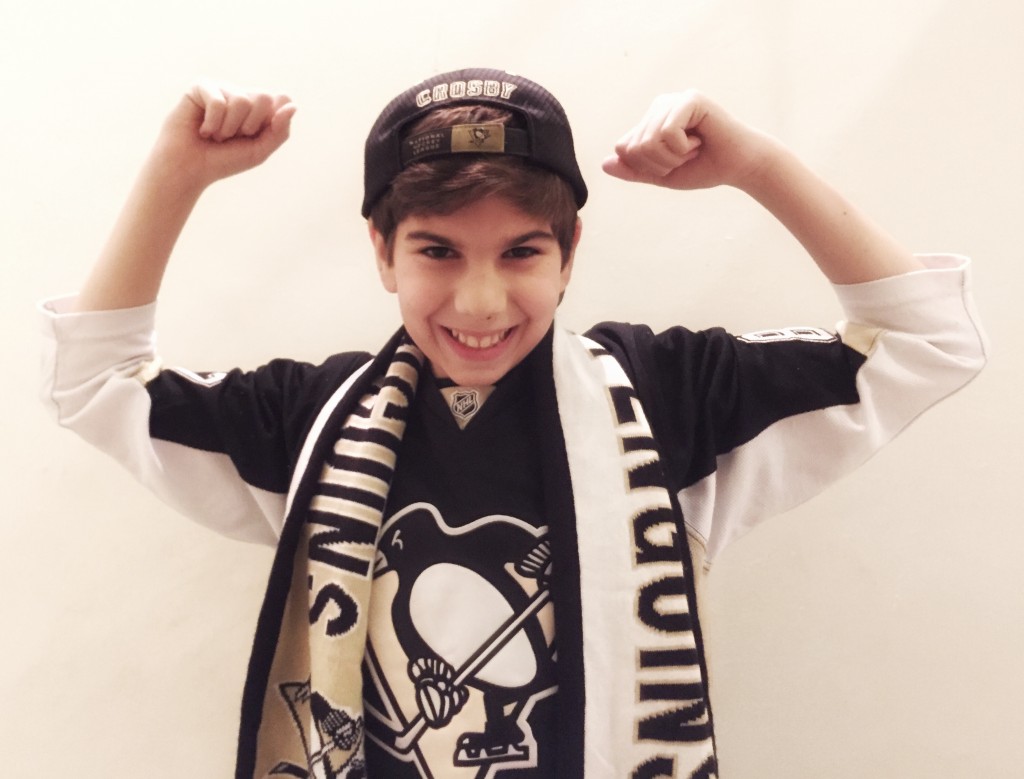 Tomorrow morning the journey begins. Our transatlantic flight is tomorrow and we'll be in Pittsburgh by nighttime. We're going to the Pittsburgh Penguins – LA Kings game on December 11th @ 7pm. We're hoping for an amazing time and, hopefully, some unique lifetime memories and total excitement.
We're going to share our journey on Twitter and Facebook. Here above is the first picture of Tommy in his outfit for the flight tomorrow.
Feel free to tune in on #Israel2Penguins on Twitter for our trip.
Track it all in either Facebook or Twitter: