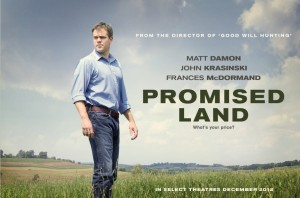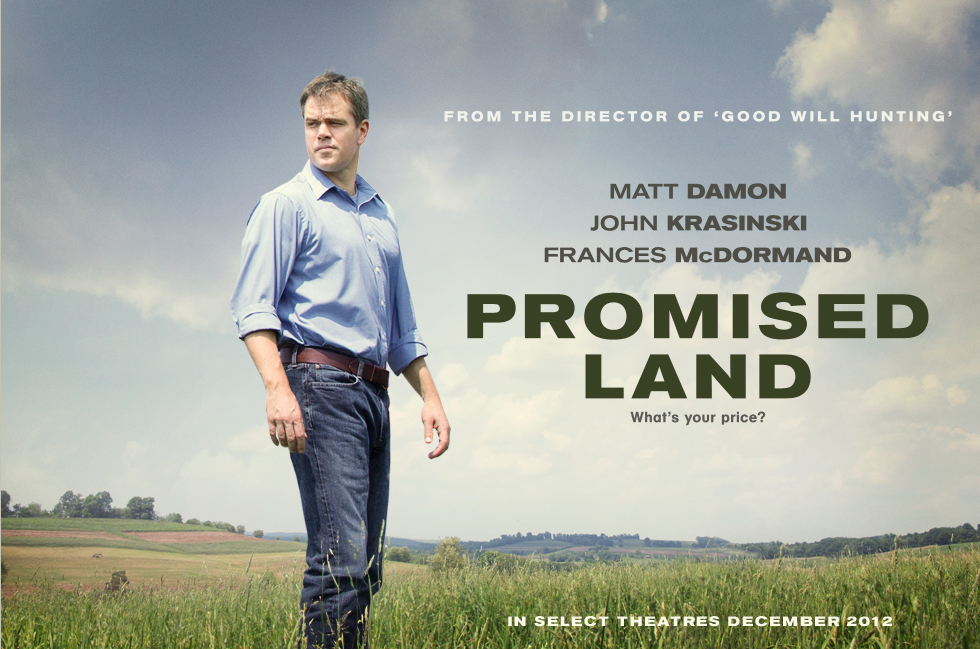 First, I'd like to say this is not a typical blog post for me – just something that seemed interesting and I wanted to share.
I get it that companies, organizations, and even countries use film as a way to get their message across to the masses and to affect public opinion. I was just on a flight and began watching the movie Promised Land with Matt Damon. One minute into the movie, it's clear this movie is going to be about a farm town story where a big natural gas company comes in to buy all the property and begin fracking to produce the gas that lies beneath their town.
Then, I notice that "Image Nation Abu Dhabi" is listed in the opening credits (small print, short notice, no specific credit mention), and I guess it is probably involved, somehow, in the production of the film. I paused the film and wrote down my thoughts: What does Abu Dhabi, the capital of the United Arab Emirates (UAE), have to do with this film? It reminded me that Abu Dhabi and UAE are oil nations. Actually, the whole economy of UAE is based on oil as the world's third largest oil exporter.